Call (619) 621-5377 to get help today!
TOP RATED SAN DIEGO PLUMBER
We'll Go Above & Beyond to Service Your Plumbing Needs
Looking for first-rate plumbing services in San Diego? Whether your drain needs cleaning, your water heater needs fixing, or your sewer lines need to be cleared out, Above and Beyond Drains & Plumbing has the manpower to handle your plumbing installation and repair needs—from beginning to end.

Went The Extra Mile
Had a severely grease clogged kitchen drain that no matter how much I snaked it, would not clear. Jose G. from Above and Beyond plumbing went the extra mile to ensure the drain was clear and the water was no longer backing up. Highly recommend Above and Beyond Plumbing. Excellent customer service, excellent work.

Responded Within The Hour!
Friendly and reliable service. I had called other companies and wasn't able to get a quick enough response but Above and Beyond responded within the hour!

Stand By Their Words
Above and Beyond re-piped our main hot water line and replaced it with copper. What I liked about them : the owner himself came by and patiently explained to us what's going to be done and how. He reassured us on quality of work to be expected and to stand by his words he gave us a much better installation warranty than their competitor.
UPFRONT PRICING/FLAT RATE
When your plumbing system works efficiently, your day runs smoothly and seamlessly. You can complete chores, and daily won't have to worry about whether or not your plumbing system will give out on you. Everything will work—it's as simple as that! The moment you experience a leaky faucet or a stopped up drain, it can really put a dent in your day. Let's help you get back into the swing of things with our exceptional San Diego plumbing team!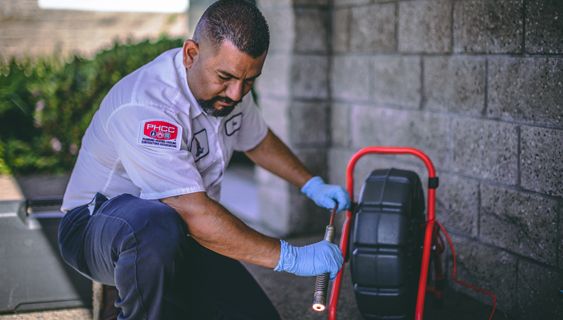 When you have a stubborn clog that traditional methods just can't clear, consider having a sewer line inspection done with our advanced camera system.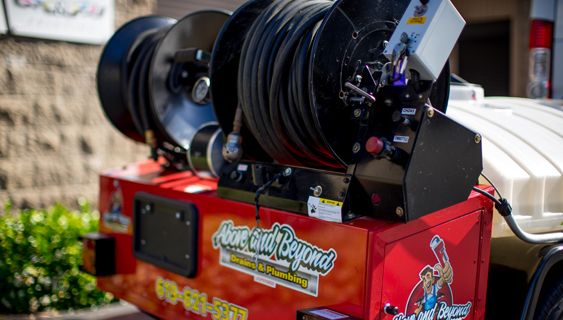 We offer 15% off to Military, EMS and Seniors along with our no-hassle Upfront Flat Rate Pricing.
Talk To Us – We're Here To Help
We'd love to answer any questions you may have! Please message us below and we will help facilitate all of your needs!