About Us
Plumbing • Drain Repair • Water Heaters • Leaks • 24/7 Service
Who is Above and Beyond Drains & Plumbing?
Above and Beyond Drains & Plumbing was founded in 2014 in Chula Vista. When we started, our team of plumbers was excited to help people in Chula Vista, National City, and San Diego with all of their plumbing needs. That excitement continues to this day.
We love working with new customers and taking care of our repeat customers as well. When we arrive at your home, we always greet you with a smile, take the time to listen to all of your concerns, answer your questions, and we work diligently to provide the quality of work necessary to get the job done right the first time.
Do You Need A Reliable Plumbing Company? You're In The Right Place!
Our certified and experienced technicians specialize in a variety of plumbing services, and we're available 24/7.

WE TAKE PRIDE IN OUR WORK

RELIABLE & TRUSTWORTHY

YOUR EMERGENCY PLUMBER

FAMILY OWNED AND OPERATED

OVER 25 YEARS OF EXPERIENCE

EXPERIENCED & CERTIFIED TECHNICIANS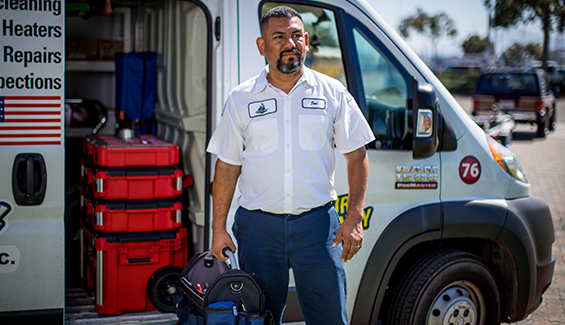 Who's Joe?
Joe Garcia is the founder of Above and Beyond Drains & Plumbing. Joe was born and raised in San Diego. He takes great pride and ownership in serving his neighbors in the beautiful city and his hometown, where he still lives with his family and children. He brings more than 25 years of experience to the company and believes that taking care of people and their plumbing needs is the number one priority. If you give us a call, then we will strive to go above and beyond with our plumbing services.
Don't Wait Until It's Too Late!
Think your home needs an inspection? Don't wait until you've ruined all of your pipes or burst your system! Be proactive and we'll find the problem early! Contact us today to learn more.