Leak Detection
Our Plumbers in Chula Vista Can Help You
Contact Our Team of Experts
At Above and Beyond Drains & Plumbing, we understand the problems that leaks can cause. Leaks often lead to exuberant water bills and they can cause further damage to your home. When you need a plumber to detect leaks in your San Diego, National City, or Chula Vista home, be sure to give us a call.
Call (619) 330-7577 to get help today!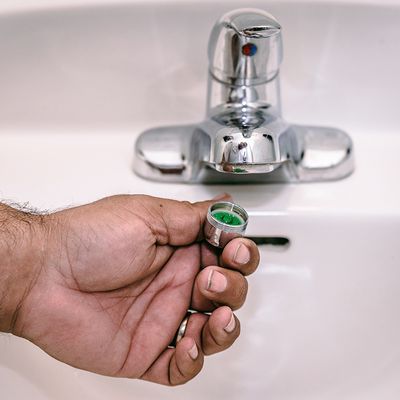 The perks of working with Above and Beyond:
Our team treats your property with the respect it deserves

We use state-of-the-art equipment, technology, and techniques

Our technicians and plumbers are insured and certified

We are available 24/7

Above and Beyond is family owned and operated
Avoid Costly Water Bills With Our Skilled Plumbers
A water leak can lead to costly utility bills. In fact, you may not even realize you have a water leak until you receive a shocking monthly water bill.
Moreover, the leak could be located under the concrete slab that is under your home. Since jackhammering your home's concrete slab in random places is not really an option, it can be extremely difficult to pinpoint the source of your water leak. Fortunately, our Chula Vista plumbers are experienced in locating hard-to-find leaks and we are fully equipped to do the job with minimal invasion to your home and property.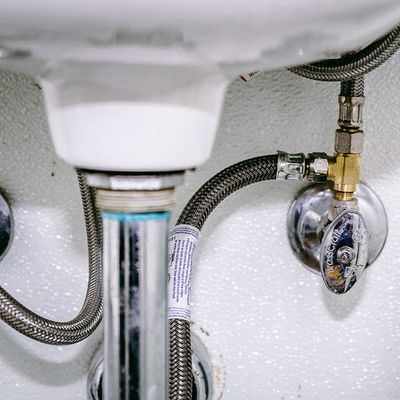 How Do You Know If You Have a Leak?
Some telltale signs you may have a leak on your property are:
Water stains on the floors or walls

Evidence of water damage

Hearing constantly running or dripping water

A dramatic increase in your water bill

Continuous lower water levels in your spa or pool
When looking for a water leak under your concrete slab, you need an experienced team of professional plumbers that you can trust. To ensure your leaks are detected with as little damage as possible, you will want to ensure the plumbers you hire will care for your property as if it were their own.
At Above and Beyond Drains & Plumbing in Chula Vista, we have equipment specially manufactured to find leaks like those mentioned above. We use tools such as electromagnetic pipe locators, compressed carbon dioxide, and equipment that amplifies sound. With this technology, we can identify the exact location of leaks under your slab while caring for your property's longevity.
Our Chula Vista plumbers are prepared to fix any leaks in your home with minimal invasion. Once we locate the leak, we will make our recommendations and discuss your options with you. Sometimes, repairing the pipe is not always the best option. When a pipe is too damaged, it may be more economical to repipe that part of the plumbing system. You can depend on our reliable and expert leak detection services to help you make the decision that is right for you.
Call Above and Beyond Drains & Plumbing
No one wants to deal with a leak on their property. Our professional plumbers will make the experience as painless as possible. We offer emergency services, so we can come out anytime to detect the leak, offer suggestions, and make repairs. Be sure to ask our expert plumbers any questions you have!
Don't Wait Until It's Too Late!