Sewer Camera Inspection
Get an Accurate Appraisal of Your Plumbing System
Contact Our Chula Vista Team!
At Above and Beyond Drains & Plumbing, our team of experienced technicians and plumbers can help ensure that your plumbing system works properly. We can fix a whole range of issues, and we use innovative technology to help you assess the status of your plumbing. Whether you need to make sure the plumbing on your new home is functioning correctly or simply find a leak, our sewer camera inspections can help! Give us a call today!
Call (619) 330-7577 to get help today!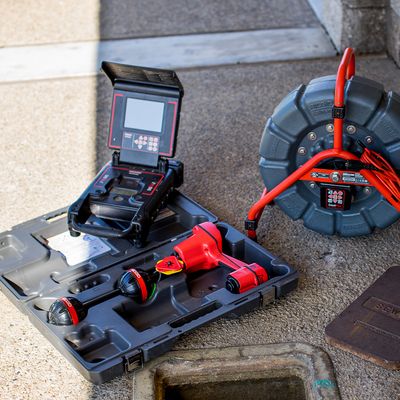 Benefits of working with Above and Beyond:
Our team is trusted by customers in Chula Vista, National City, and San Diego

We are available 24/7 for emergency plumbing services

Our team uses high-quality equipment to accurately assess the situation

Above and Beyond will always treat your property with care

We pride ourselves on getting the job done right
Clearing Your Clogged Sewer Using Advanced Technology
If you are experiencing mysterious plumbing problems and the common remedies don't seem to work, then you may benefit from a sewer camera inspection. Our Chula Vista plumbers possess the latest technology in non-invasive, waterproof, flexible, and lighted cameras that can make their way through your plumbing system to detect potential problem areas. This technology allows our experts to identify plumbing issues and make cost-effective recommendations that will best suit your needs.
Give Above and Beyond Drains & Plumbing a call today to find out more about our camera-assisted plumbing inspections. We operate out of Chula Vista, but our plumbers also serve National City and San Diego. Don't let your plumbing issues go undetected — contact us!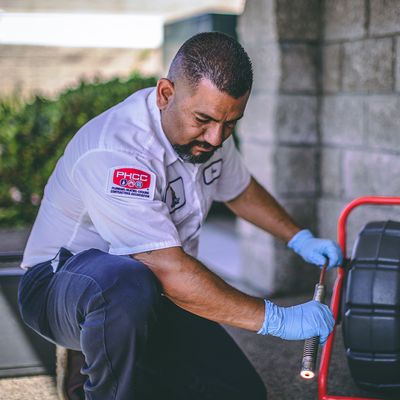 Why Would You Run a Camera Through the Pipes?
There are multiple reasons why you may need a plumber to inspect your plumbing with one of our state-of-the-art cameras. Some of these reasons include:
Inspections for remodeling — A camera inspection can ensure your plumbing can handle a new kitchen or bathroom.

New home inspections — The inspection can help so you will not take on problems in the plumbing of your new home.

Inspections of the septic system — A camera inspection can discover if your septic system is need of maintenance or repair.

Finding lost property — Have you ever lost a piece of jewelry down the drain? Our camera can help you find it.
What Do You Do When Nothing Else Works?
Sometimes cabling or using a pipe snake cannot clear the pipes enough for water to flow freely. Our plumbers in Chula Vista are experts at using cameras to inspect sewer lines and find the blockages or clogs in the pipes. Using the camera helps us to understand the nature of the blockage better, whether the blockage is due to scaling in the pipes, tree roots invading the pipes, or other breaks or clogs.
Our expert technicians can show you a video of what was found and offer suggestions on repairs. By using the camera, we can also pinpoint the exact depth and location of the problem, which reduces excavation and costs. Our fully licensed and insured plumbers can tackle any issue our camera may find and provide you with the superior workmanship and customer service that you deserve.
Above and Beyond Drains & Plumbing Has the Technology
When you have a stubborn clog that traditional methods just can't clear, consider having a sewer line inspection done with our advanced camera system. We are available around the clock to serve your emergency plumbing needs.
Do You Need A Reliable Plumbing Company? You're In The Right Place!