Toilets
Toilet Repair and Installation Services From Trusted Experts
Give us a call!
Toilets play a crucial role in the functioning of a home. When a toilet is not working properly, it can throw off an entire household and cause issues for everyone involved. Whether your toilet needs repairs or needs to be replaced, the team of trusted plumbers at Above and Beyond Drains & Plumbing in Chula Vista can help. We are available 24/7, so be sure to give us a call right away if you have issues with your toilet.
Call (619) 330-7577 to get help today!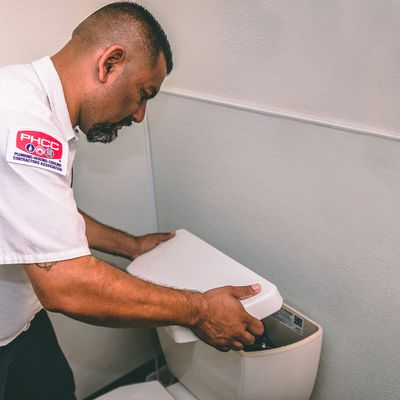 The perks of working with Above and Beyond:
Our technicians can solve a wide range of toilet issues

We are available 24/7

Our plumbers are insured and certified

We are trusted thanks to our work in Chula Vista, National City, and San Diego

Above and Beyond is family owned and operated
Available to Serve Your All Your Plumbing Needs 24/7
Are you having issues with your toilet? This is one area of your home that cannot be out of order. Our Chula Vista emergency plumbers can be there any time to repair or replace your toilet. We will evaluate the situation and offer you reasonable options to fit your budget. You can trust our professional technicians to treat your home as if it were our own, and we will always be respectful and conscientious of your family's needs.
Contact us if you have any of the following problems with your toilet:
There is a clog you cannot clear with a plunger
A hissing noise is coming from the toilet
The toilet is leaking from the bottom
The toilet will not stop running
The pipes behind the toilet are leaking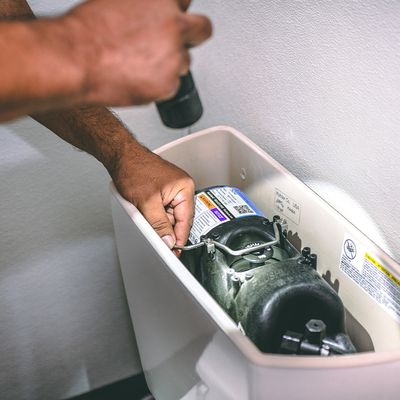 Toilet Repair & Replacement Doesn't Have to Be Complicated
Often, issues with a toilet only require a quick repair to get your family up and running again. This includes fixing all the components found in the tank, flange replacement, angle stop repair, fill or flapper valve repair, and fixing the wax ring.
However, there are times when a toilet needs to be completely replaced. In those cases, we have many models of toilets available for you to choose from, including elongated toilets, water-conserving low capacity units, and toilets that are compliant with the American with Disabilities Act for those consumers who require specific accommodations. Our experienced Chula Vista plumbers will be happy to install a new, more efficient toilet for you.
Make Above and Beyond Drains & Plumbing Your First Call
Above and Beyond Drains & Plumbing can handle any toilet, any problem, anytime. We take pride in our work, and we love what we do. It shows in the quality of workmanship and the level of customer satisfaction we provide. Be sure to give us a call if you have any issues with your toilet.
Don't Wait Until It's Too Late!